The opportunity to do something different and creative is always enticing. However, when this also involves supporting military veterans and service leavers, there is only ever one answer. JobOppO is an employment community who help veterans and service leavers find meaningful work. When they wanted to develop their Employability Skills Series, they approached SDM Training Services for support. The task was to write scripts and storyboards for four videos that would be made available for their members.
Your Hidden skills
Your CV
Your Job Search
Your Interview
Whilst the message contained had to be both informative and current, there were other factors to also consider. The videos had to engage with a unique group, using humour and language that they would relate to as well as helping them to see the value that they could bring to future roles and organisations.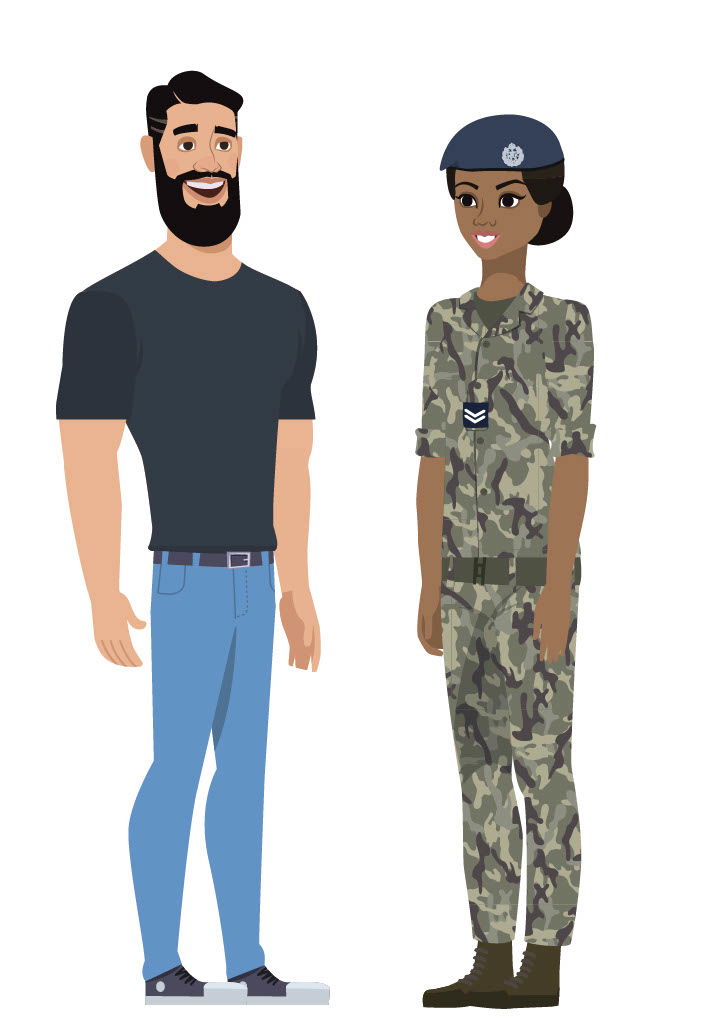 Stu Miller said "I absolutely loved working on this project. It offered a chance to draw on my previous experience and produce something that had a humorous, but serious message. I know that JobOppO are doing things very different and that's great to see. I'm excited to see how this develops and how it positively impacts a community that I am proud to be part of."
Garrath Williams, Director of Veteran Engagement and Development of JobOppO said "JobOppO contacted Stu from SDM Training Services to request support with designing content for our Veterans Employability Skills Development Series. We were aware of Stu's experience and shared passion for supporting veterans into meaningful employment and were delighted with his hugely worthwhile input into the design and development of this innovative and useful package. Thanks Stu and we look forward to continuing to work with you."
If you would like to know more about JobOppO or follow the career paths of Johnny and Jane, then you can do so via the following means.
Website: www.joboppo.co.uk
Twitter: www.twitter.com/joboppo
Facebook: www.facebook.com/JobOppO
LinkedIn: www.linkedin.com/company/joboppo
Instagram: www.instagram.com/joboppo2011
If you would like to discuss who SDM Training Services can support your organisation then please contact us here.
Below is a short video about the work of JobOppO.